Help Us Fight Covid-19!
Please donate to help those affected by the coronavirus!
Please Donate Here!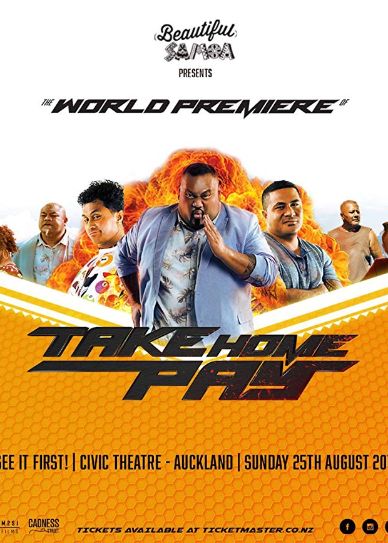 Take Home Pay (2019)
Free Download and Watch Online 720p/1080p Web-DL Full Movie HD
Awesome, refreshing to see polynesian people and especially samoan actors and actresses doing their thing. My kids when do not speak samoan know the man name Tofiga. They could not stop laughing through the movie. I dont except a lot of people to understand this type of comedy. As David Tua put it O for Owesome lol. Faafetai lava.
So happy it made it to the states! Was able to watch with the family & it had us laughing a lot. Obviously most people won't find it funny if you don't understand the language, culture & people. Also loved how it showed the raw island life. loved it!
Stars : Tofiga Fepulea'i, Vito Vito, Ronnie Taulafo
Country : New Zealand
Posted on: December 13th, 2019
Posted by: shadow
Download Links